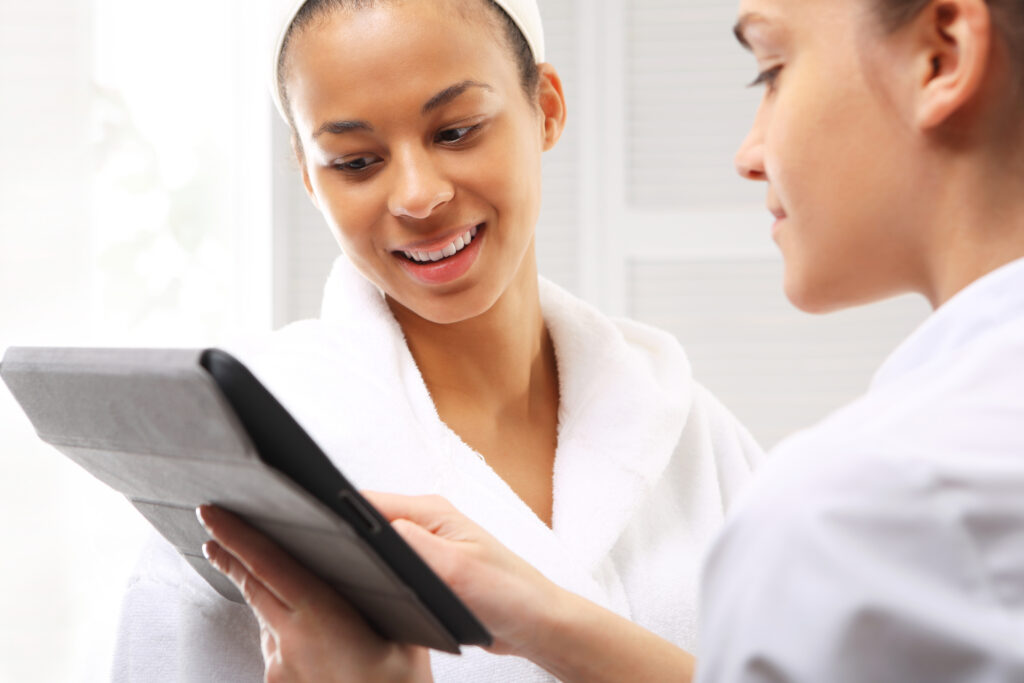 MIRAKU, is English Available Onsite Massage Salon.
What's MIRAKU?
WE, MIRAKU is a Tokyo's Onsite Massage Salon.
At hotel, at a Guest House, at a Service Apartment or anywhere,
 we can dispatch our well trained massage staffs
to your place almost within 30 minutes from the order.
English Available
We offer SHIATSU (Dry massage), Oil treatment and Facial massage
strive to offer relaxing experiences,
provide individually customized, attentive treatments
with a high quality service.
We put tremendous effort into our guests' satisfaction
with our unique massage treatment methods.
Our therapists are all well trained.
Menus & Prices
Body Care Massage(Dry Massage, SHIATSU)
・60min. 6,000 yen (+tax)
・90min. 9,000 yen (+tax)
・120min. 12,000 yen (+tax)
・150min. 15,000 yen (+tax)
・180min. 18,000 yen (+tax)
Extra each 30min. 4,000 yen (+tax)
Combination treatment (Oil treatment & SHIATSU)
・90min. 11,000 yen (+tax)
・120min. 14,000 yen (+tax) 
・150min. 17,000 yen (+tax)
・180min. 20,000 yen (+tax)
Extra each 30min. 5,000 yen (+tax)
In Shibuya-ku, Minato-ku, Shinjuku-ku, Shinagawa-ku & Meguro-ku,
we DON'T charge any transportation fees.
In case of ordering 60 minutes menu, we charge transportation fees in other cities.
If you have any question about that, please ask.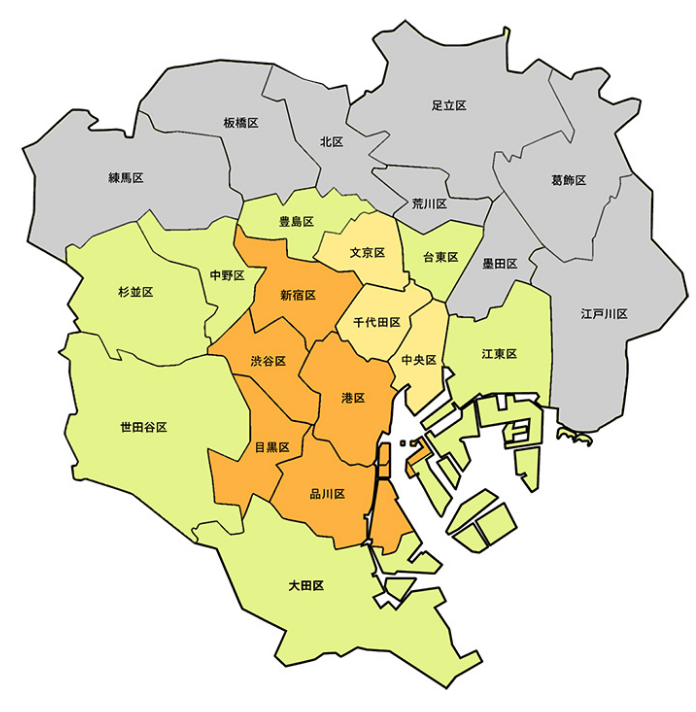 <<In CASE of 60 MINUTES MENU >>
Orange Area : NO Transportation fees
Yellow Area : 1,000 yen (+tax)
Green Area : 2,000 yen (+tax)
Gray Area : Out of service
How to offer
Call to 03-6886-6001, during our opening time 19:00-2:30,
or Email us info@miraku-tokyo.check-xserver.jp
and let us know, ①when ②where ③which menu ④how many people
you would like to ask.
How to pay?
Cash and Credit Card (VISA, Master Card, American Express) are available.
Message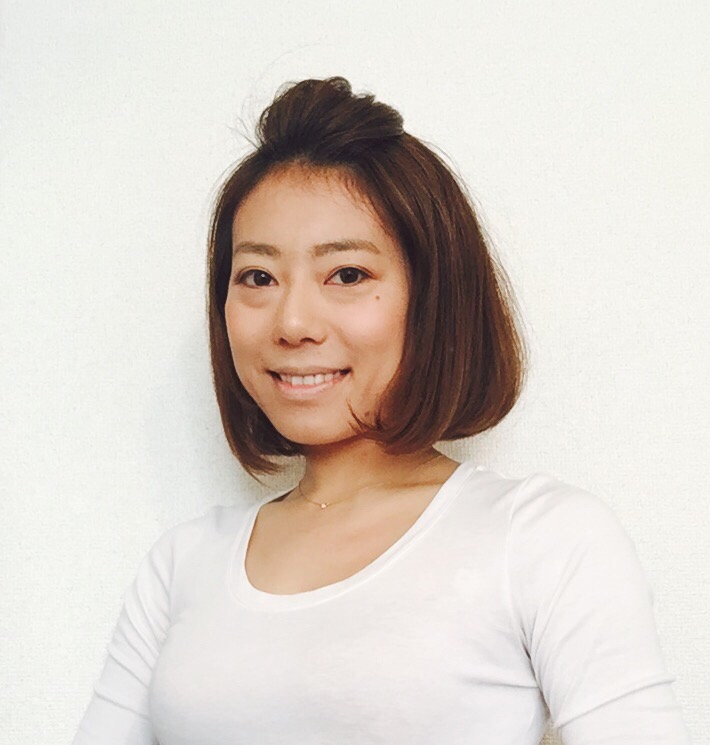 Thank you very much for coming our site.
I'm SAITO, the manager of this Massage Salon.
Our 24 well trained female massage therapists,
would be grad to serve you.
I'm very proud to introduce and give the experience of our massage service for you.
 We are all welcome your questions or any contact.
We are looking forward to serving you soon.
Onsite Massage Salon MIRAKU 
Please feel free to contact with us
☎︎03-6886-6001
Reservation hours : 19:00-02:00
Opening hours :  20:00-03:00
Japanese WEB site is here ↓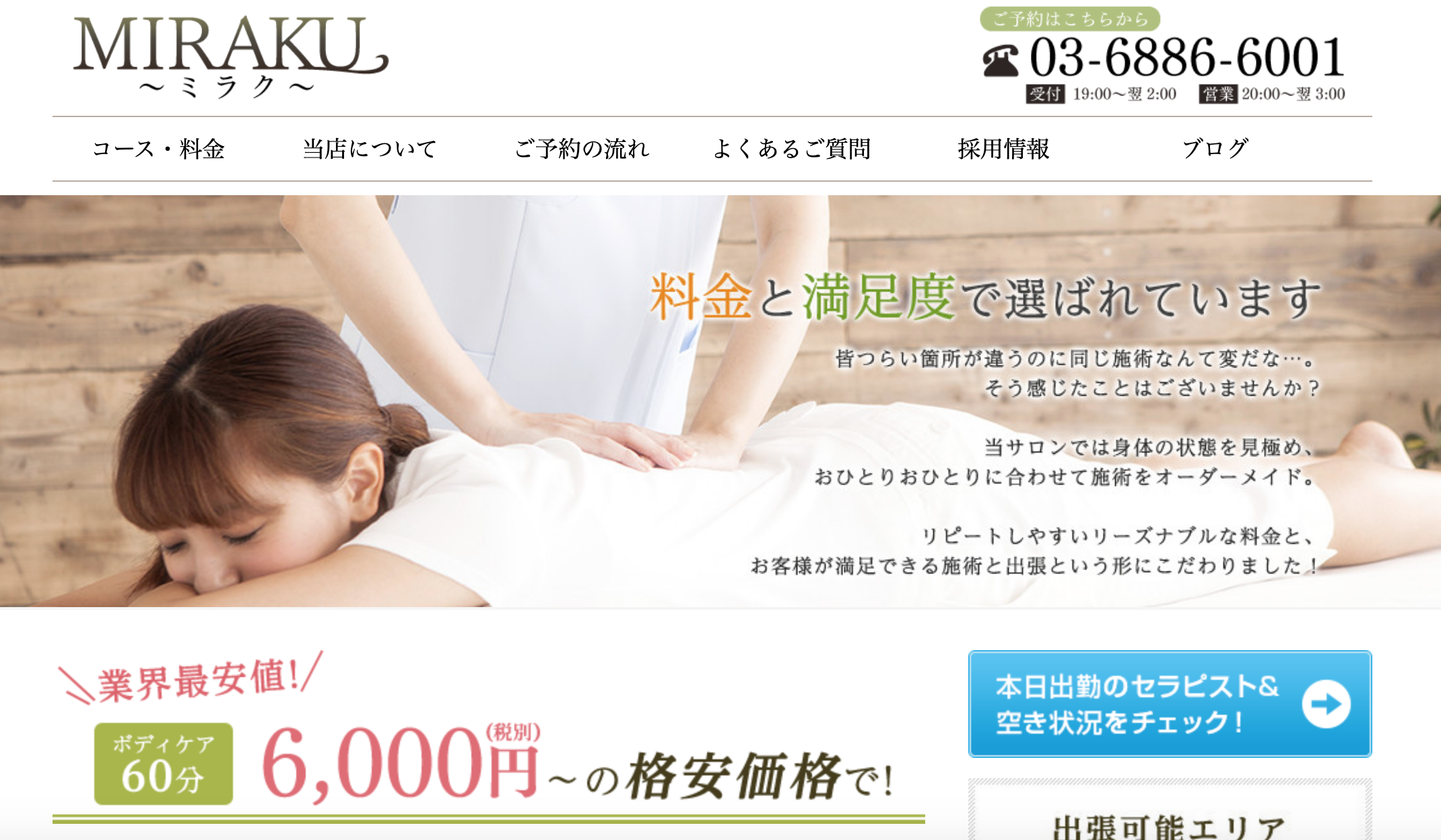 If you contact from LINE, plus 5 minutes head massage!!